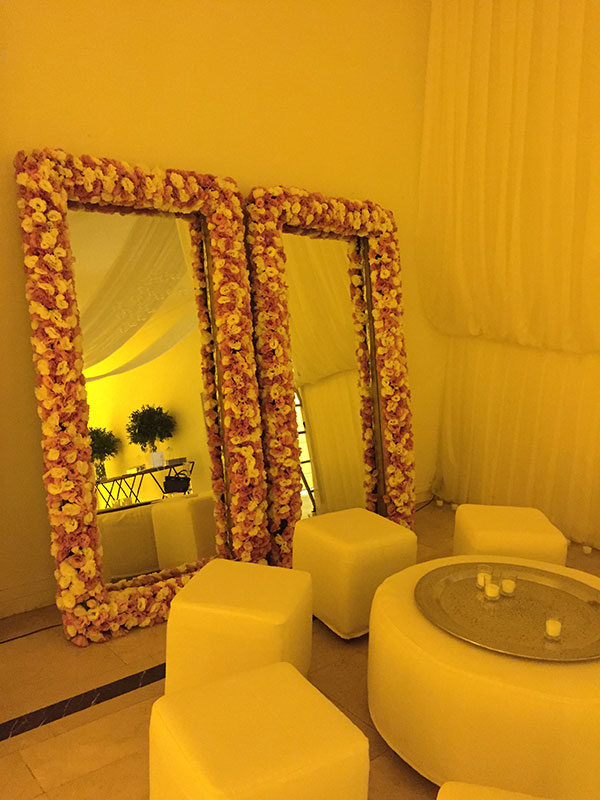 Uplift the Charm of Your Event with Flowers
Flowers have the charm and magic that add vibes of elegance to your event's decor. The vibrant colors and scents make it more appealing and attractive. The beauty of flowers leaves you speechless and feel lost in nature. The different colors of flowers are soul-soothing and relax your eyes. These are observed as signs of love, joy, and happiness and gifted to the dear ones by sharing their feelings. It can be an extraordinary gesture if you give your particular person their favorite flowers. However, let's talk about the decoration. The cute flower border is designed for different events such as weddings, birthday parties, office parties, or any other celebration, then decorating the surroundings with flowers can appear more lovingly. Flowers are considered in every aspect, such as smell, touch, sight, and taste (some flowers are edible).
This article will discuss the flowers uplifting the decoration one step higher.
Florals induce a vibe that only sets the tone, atmosphere, and mood with their presence.
Scattered petals over the walkway
Flower petals on the walkways are more dreamy than on the aisle. When hosting an outdoor wedding, you can define your passageway with a runner of petals scattered along the corridor that complements the natural greenery surrounding you. In addition, creating your aisle with petals enhances the romantic feel of your ceremony.
Budget-friendly tips with fantastic florals
It would be best to decide where you want the florals to stand out the most. Don't spend too much on decor at a wedding, since you'll only be there for a short time. If you skip the aisle florals, make beautiful bouquets for the bride and bridesmaids. Establish a central focal point at the reception, usually the head table.
The rest of the tables can be decorated with candles; all your guests will remember is the epicness of your head table. Those aren't just white candles. Alternatively, you could add a cluster of mixed pillar candles, greenery, and flowers; perhaps the bridesmaid's bouquets could also be placed next to the candles.
Make cute flower border design
You can choose cute flower border designs to place at the event for decoration and photography. You can select numerous flowers like hibiscus, roses, sunflowers, and lilies for different color combinations to give a gorgeous look when they bloom. That is why we can provide our decor with a perfect look. Most people overlook periwinkles. Even though these tiny flowers are not often used individually, they make breathtaking decorations combined with other flora elements.
There are a variety of pink hues available for you to choose from. If you want it to achieve its full effect, you can combine it with similar colors. Lotus is beautiful and is also very useful in regard to evergreen flowers. Weddings were performed with this plant because of its medicinal benefits. The lovely blossoms and buds of the lotus can be used to adorn the hair or decorate the venue.
The Bottom line
You can make carnations, cute flower border designs, bouquets, square macrons, woven baskets, vase arrangements, and bridal bouquets for your event decorations from TILA flower boutique. We provide the best services of floral decorations and gifts or get same-day flower delivery in Vancouver. You can contact us on our official website for more information.